Optimal treatment of heart failure with SaniQ
Optimal treatment of heart failure with SaniQ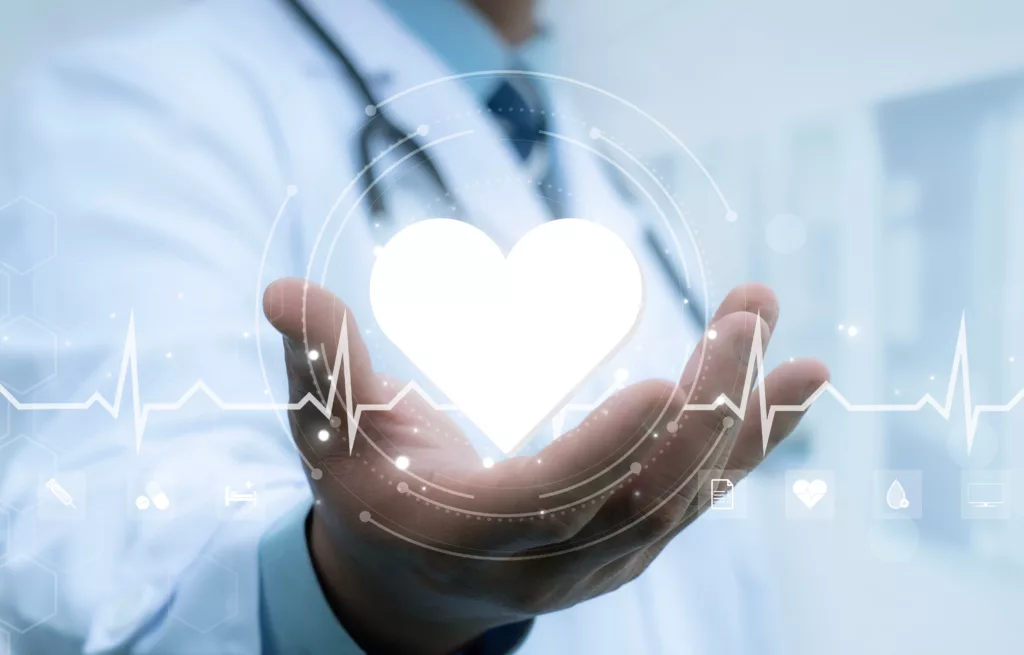 SaniQ OS is the innovative platform for medical telemonitoring of patients with heart failure (remote patient monitoring).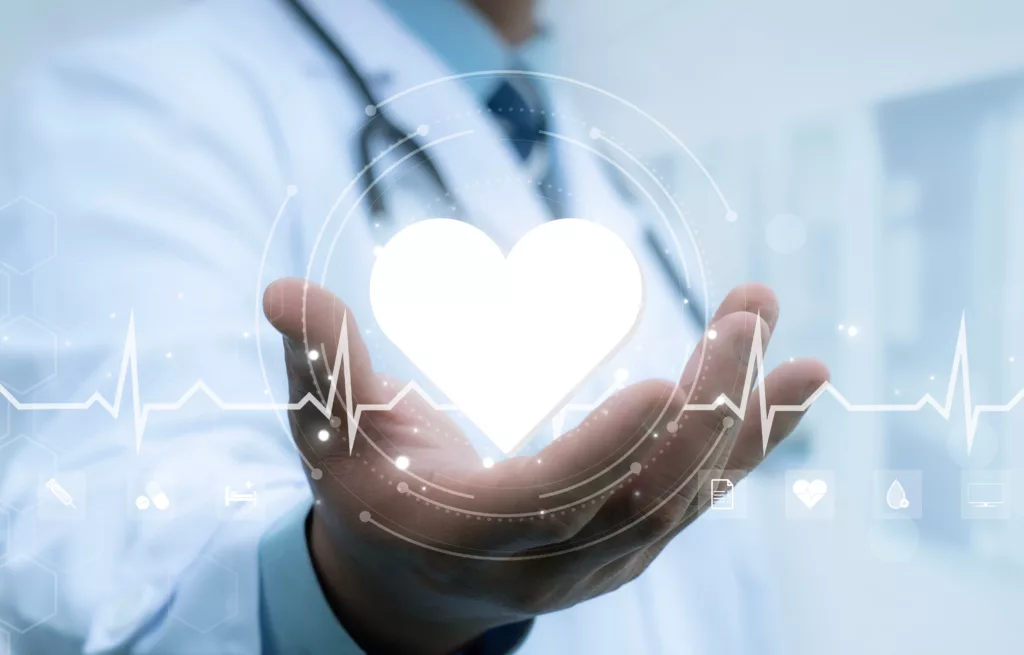 3 steps to cardiac telemonitoring
With SaniQ you can quickly start telemonitoring your heart failure patients and benefit from the new extrabudgetary reimbursement items in the EBM.
1. connect SaniQ
SaniQ is compatible with all common practice systems and is already pre-installed in CompuGroup Medical systems.
2. identify patients
Identify suitable patients who meet the medical requirements for telemonitoring in HI.
3. start telemonitoring
Introduce your eligible HI patients to the patient app and start telemonitoring their vital signs.
Requirements for remuneration (according to QS-V TmHi*):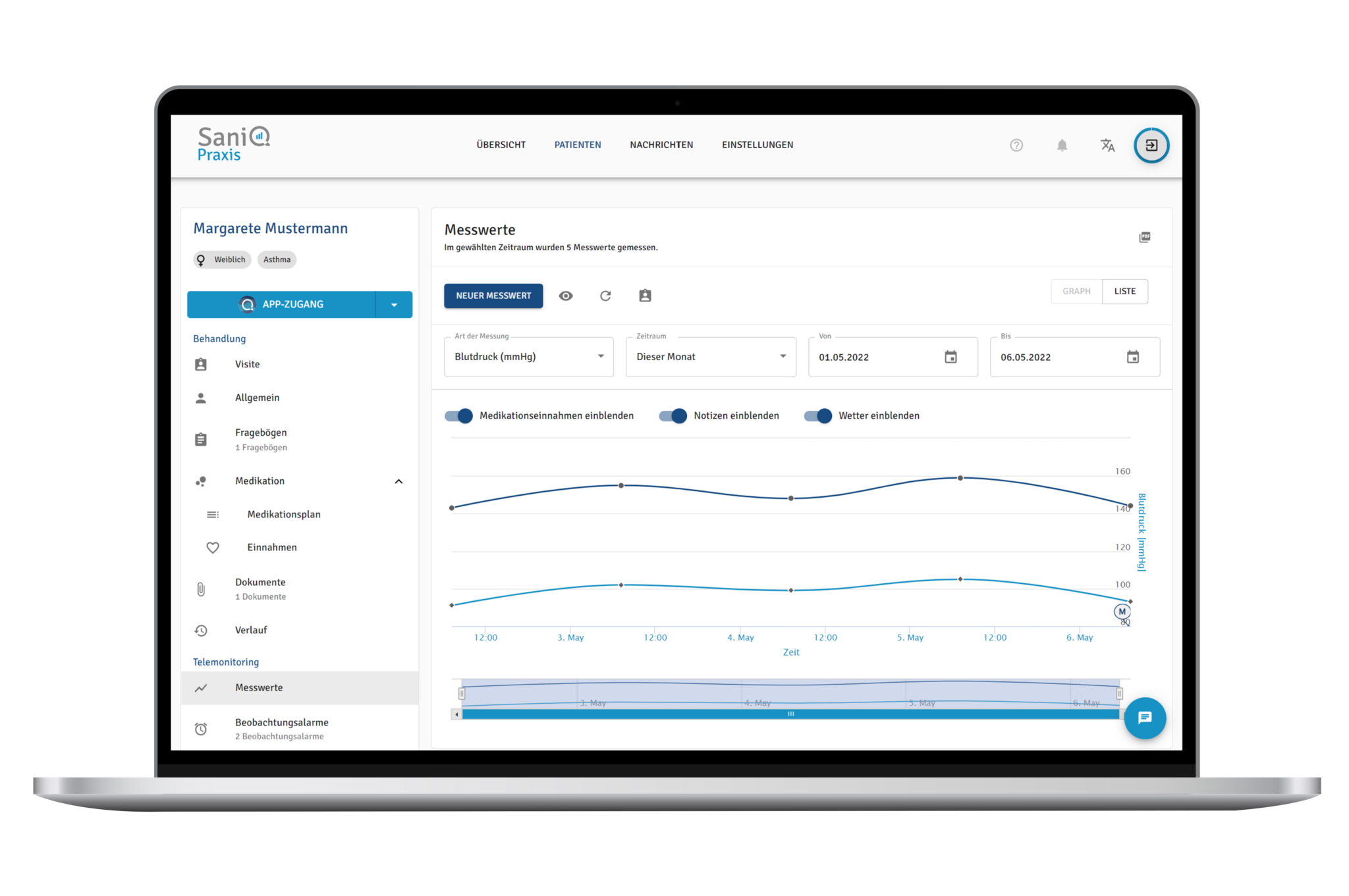 Request now: free live demo
With SaniQ you fulfil all technical & regulatory requirements to benefit from the extrabudgetary remuneration potential in the EBM.
Win-win for you and your patients
Cardiology practices and their patients benefit equally from telemonitoring in heart failure.
Get a complete digital history of your patients' measurements:
2. control therapy digitally
Recognise and treat cardiac decompensations early:
3. intersectoral exchange
Communicate with colleagues in a data protection-compliant and cross-sectoral manner:
4. communicate efficiently
Communicate digitally with your patients to reduce frequent office visits:
SaniQ for the cardiology practice
Can be quickly integrated into your practice system
certified according to ISO 27001
Our attractive pricing model: