Personal Digital Medicine
Discover the power of data: individual therapies for a healthier future!
Use our SaniQ platform for this.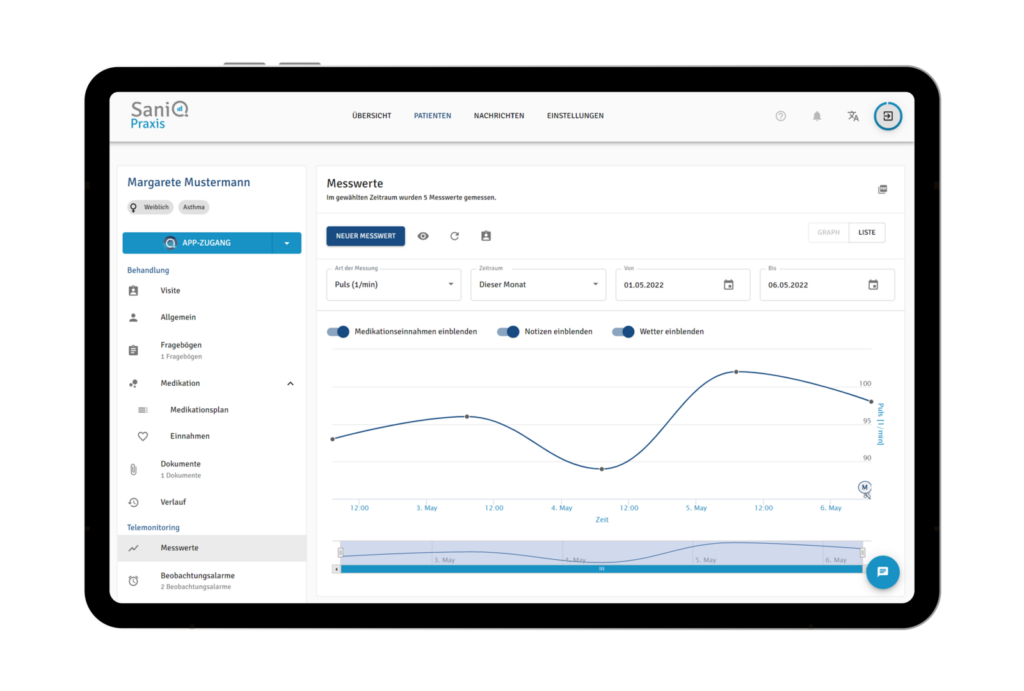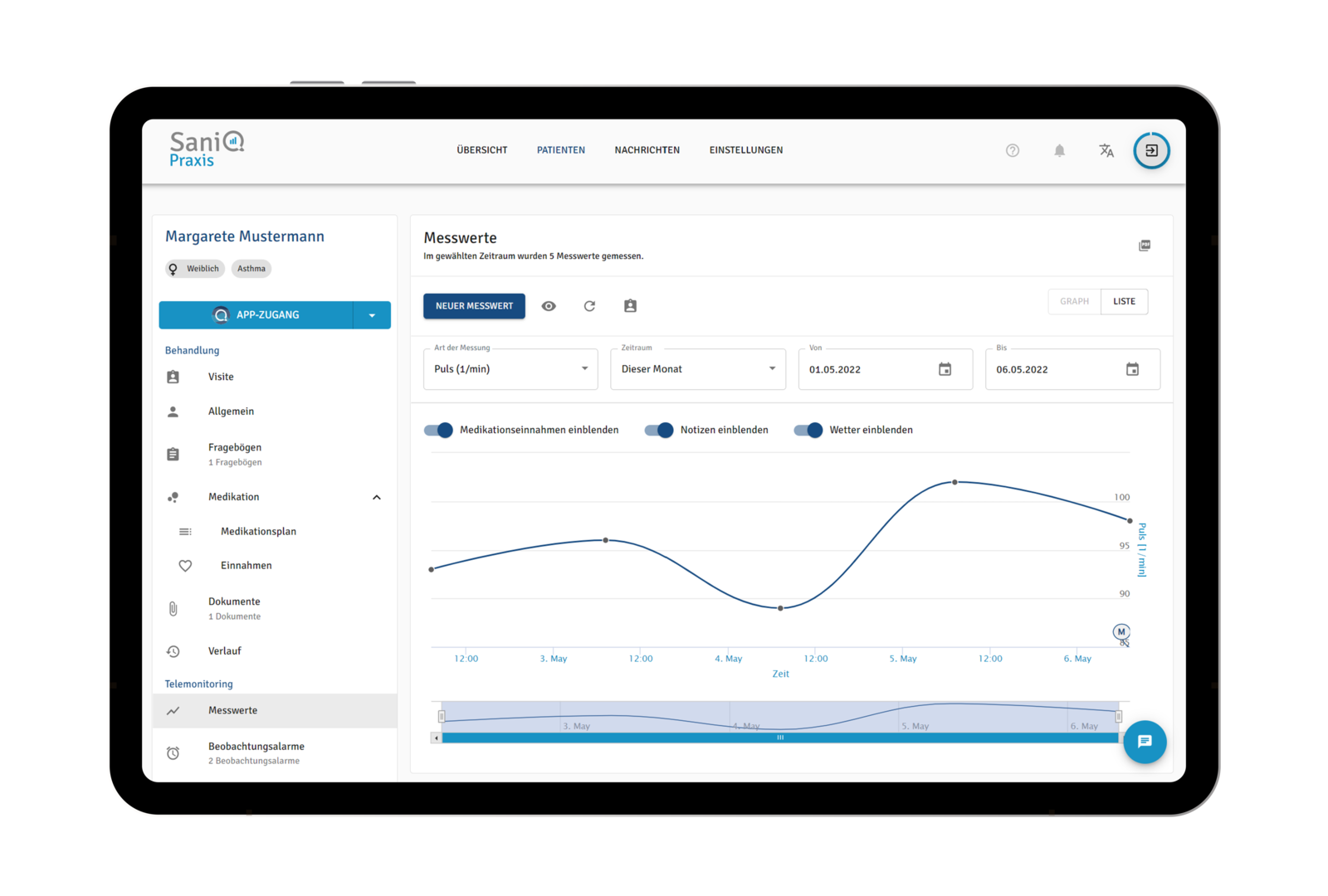 Digital medicine and customised research enable a deeper and more trusting connection between doctors and patients, better treatments and a better quality of life. With access to comprehensive data and resources, doctors can better understand their patients' needs and provide tailored treatments.
With our technology and our know-how, we help to optimally select patients for studies and to promote medical research.
for an inspiring mission: outstanding medicine of the future - today.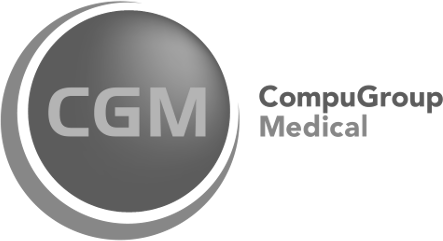 Evidence & More successes every day
for data-based management of chronic disease therapies and clinical trial outcomes.
per patient:in with uncontrolled asthma possible through a demonstrated improvement in the control class.
was awarded to SaniQ in a representative study with around 800 patients in terms of usability and reliability.
Set up SaniQ practice
In just a few minutes, SaniQ Praxis is ready to go in your practice or clinic. Now patients can be monitored and communicated with. If you have any questions, our SaniQ Academy training team will be happy to help.
Download SaniQ App
After receiving your invitation, patients download the SaniQ app from the usual app stores.
Dr Maya Schmitt
Cardiologist
Coupling sensors
If agreed, patients can connect sensors such as blood pressure monitors or even spirometry directly to the SaniQ app. This makes the recording of vital data even more convenient and accurate.
Data-based therapy
From now on, data that your patients have agreed to use will be sent to your practice or clinic. Through AI-supported evaluation mechanisms, you can see exactly which patients need special attention and can contact them at any time.
Our users are more satisfied & healthier
"I enjoy treating my patients with SaniQ. It gives me a better insight into their needs and I can intervene more effectively when changes occur.
Dr. med. Olaf Schmidt - Pneumologist
"In our G-BA project TELEMENTOR, we have gained an innovative and extremely reliable partner in Qurasoft. The cooperation is excellent and in the best interest of our patients.
Anni Bock - Lung Clinic Großhansdorf
"We can get much better insights into the progression of Long Covid disease with Qurasoft services. Qurasoft and their SaniQ platform are the best partner for this."
Tessa Schneeberger - Schönklinikum Berchtesgaden
"People with heart failure need close monitoring. There are finally new possibilities for this, and their implementation with SaniQ and Qurasoft works excellently.
Ralph Rüdelstein, MD
We are here for you, and all your concerns.
Qurasoft is a partner of numerous digital care scenarios in the therapy and research of chronic diseases. Our team will be happy to advise you on finding the optimal solution for your ideas based on the SaniQ platform. 
Whether you want to use SaniQ as a Service or with modules developed specifically for you, we will take care of you and support your successes.
This is not a problem. SaniQ as a medical product and numerous evaluation functions is your optimal support in subject identification, data collection during the treatment phase and in the evaluation.
With SaniQ and the coupled sensor technology, Qurasoft offers the optimal equipment so that your patients can measure data, such as their ECG, at home and transmit it to you. We equip your practice / MVZ with SaniQ and ensure that your patients can quickly start monitoring.
Let us
talk to each other.