Platform for Remote Patient Monitoring
SaniQ OS is a highly adaptable software platform that can be integrated into many scenarios for telemonitoring people with chronic diseases. It opens up new possibilities for physicians to generate sound data in real time for better treatment decisions and study results.
The SaniQ platform works in combination with a patient app and the web-based software "SaniQ Praxis" for doctors and their practice team.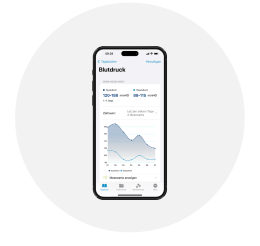 Patients download the app onto their smartphones and measure their vital signs independently with external measuring devices, which are transferred directly to the app via Bluetooth.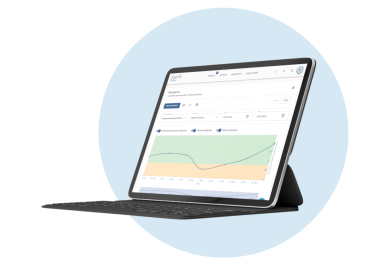 The data is transferred directly from the app to the SaniQ practice software. The dashboard of the software allows doctors to keep track of the patient's health status at all times.
SaniQ is a software platform integrated into common practice systems for remote and telemonitoring. The platform connects doctors with their patients via a patient app and a web application for the doctor's office. 
SaniQ enables doctors to seamlessly monitor important vital signs of their patients. Critical events can thus be detected at an early stage.
Doctors receive a message if the patient's vital signs deviate from the limits set for them individually.
Doctors can ask their patients to fill in questionnaires on a regular basis, e.g. to assess their subjective well-being.
Laboratory results, findings and other documents of the patients can be collected and centrally managed in the health folder.
SaniQ enables doctors and patients to contact each other directly via chat and video consultation.
High-quality external measuring devices (e.g. ECG devices, blood pressure monitors, spirometers) can be connected to the SaniQ patient app via Bluetooth. The measured values are transferred to the app and from there directly to your SaniQ practice dashboard, where they are clearly displayed for you and your staff.
Doctors can use the co-pilot function to obtain a second opinion and temporarily share measured value histories with other doctors (across sectors and in compliance with data protection regulations).
An interface enables pseudonymised and anonymised data exchange with external systems (e.g. HIS systems).
Watch the video for an introduction to the most important functions of the SaniQ Praxis software.
The SaniQ platform works in combination with a patient app and the web-based software "SaniQ Praxis" for doctors and their practice team. 
Doctors and their practice team can log into SaniQ Praxis conveniently via an internet browser. The dashboard gives them a constant overview of their patients' state of health.
Via SaniQ Praxis, medical practices can, for example:
Recognise critical events at an early stage (e.g. decompensations or exacerbations)
Contact us quickly if necessary
Adapt the patient's medication plan
Sharing findings with other treating physicians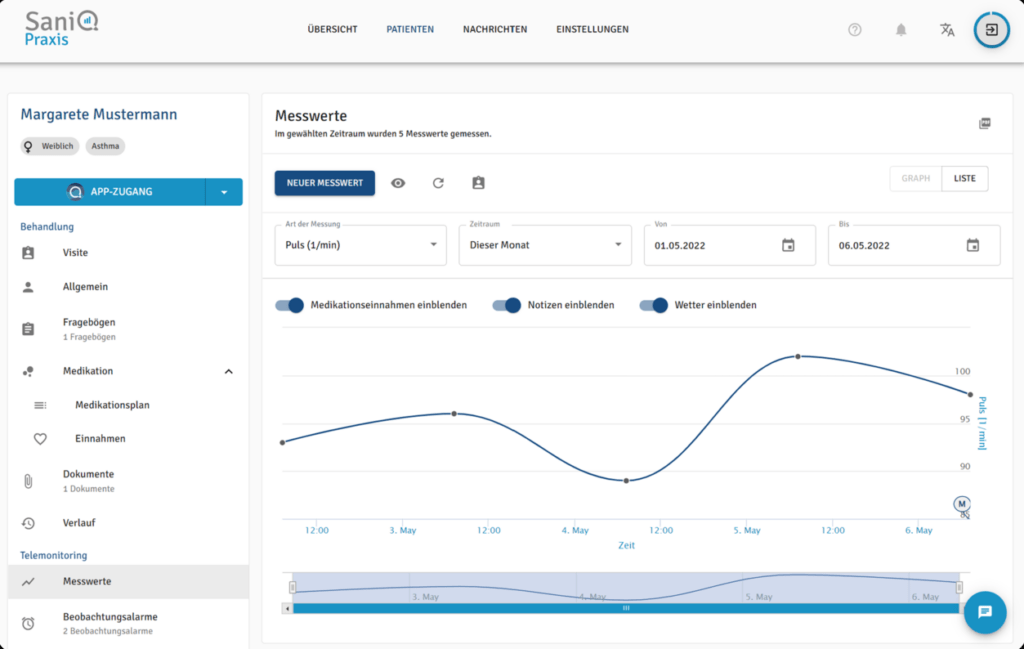 The whole variety of remote medicine - in one platform!
... and what do you need?
We have flexible solutions for your needs!
Let's talk about your projects: