Digital platform for more life
SaniQ OS is the innovative software platform that revolutionises remote patient monitoring (RPM) of chronic conditions.
SaniQ opens up new opportunities for helping people to contribute their medical expertise for the benefit of patients.
Because valuable data and innovative artificial intelligence (AI) are a significant key to a higher quality of life.
Foundation modern medicine
SaniQ OS is a highly adaptable software platform that can be valuably integrated into many scenarios for performing remote medicine.
SaniQ OS is used in individual versions by numerous experts. This benefits medicine - and your patients.
Your needs, perfectly depicted.
We are happy to equip you with the SaniQ telemedicine platform. You get exactly the functionality that best meets your needs and can share expertise.
With SaniQ, you can create and work with your own data treasure in your project. Qurasoft is by your side to help you improve medicine.
SaniQ offers innovative services for your policyholders that promote their health and save costs. With SaniQ, patients and doctors achieve better therapy goals. SaniQ supports prevention by increasing treatment adherence.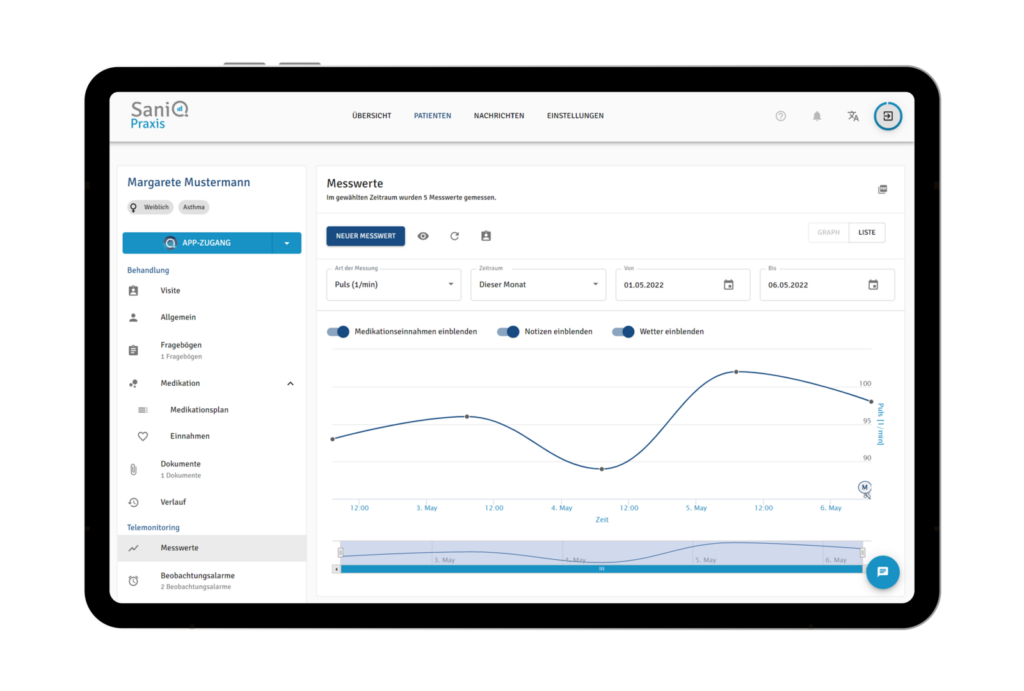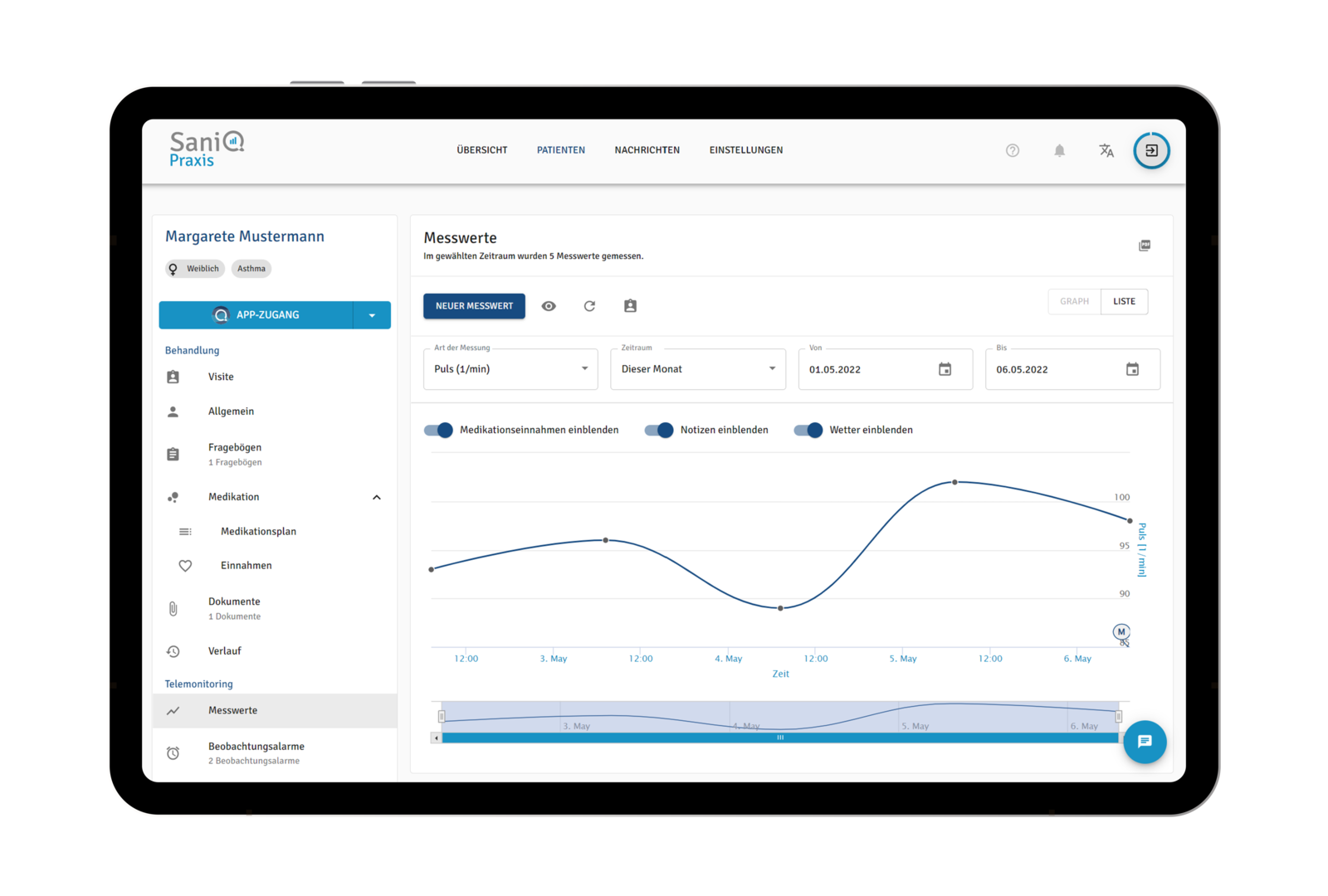 You want to find the best for your patients and the optimal treatment for each case. With SaniQ Praxis, you can easily use data that your patients collect independently at home and send directly to you. 
With the help of artificial intelligence, you gain valuable insights into your patients' disease progression and can decide individually how much detail you need. 
You can also get in touch with your patients and support them at any time.
SaniQ
Co-pilot for doctors
It is important that doctors are able to make the best treatment decisions for their patients. It can be difficult to make treatment decisions for patients who are chronically ill and difficult to adjust to. To enable GPs and specialists to exchange information, patient histories can be shared temporarily and only with the patient's consent. This enables a second opinion medical The best possible treatment decision can be made for the benefit of your patients.
People with chronic illness have challenges to overcome in their lives. But they are not alone. There are modern therapy aids that can help them. 
And there is SaniQ: an app that supports patients in their everyday lives. With SaniQ, they can get information, monitor their health themselves and improve their well-being. 
With SaniQ, patients can find important support in dealing with their illness and network optimally with the doctors treating them.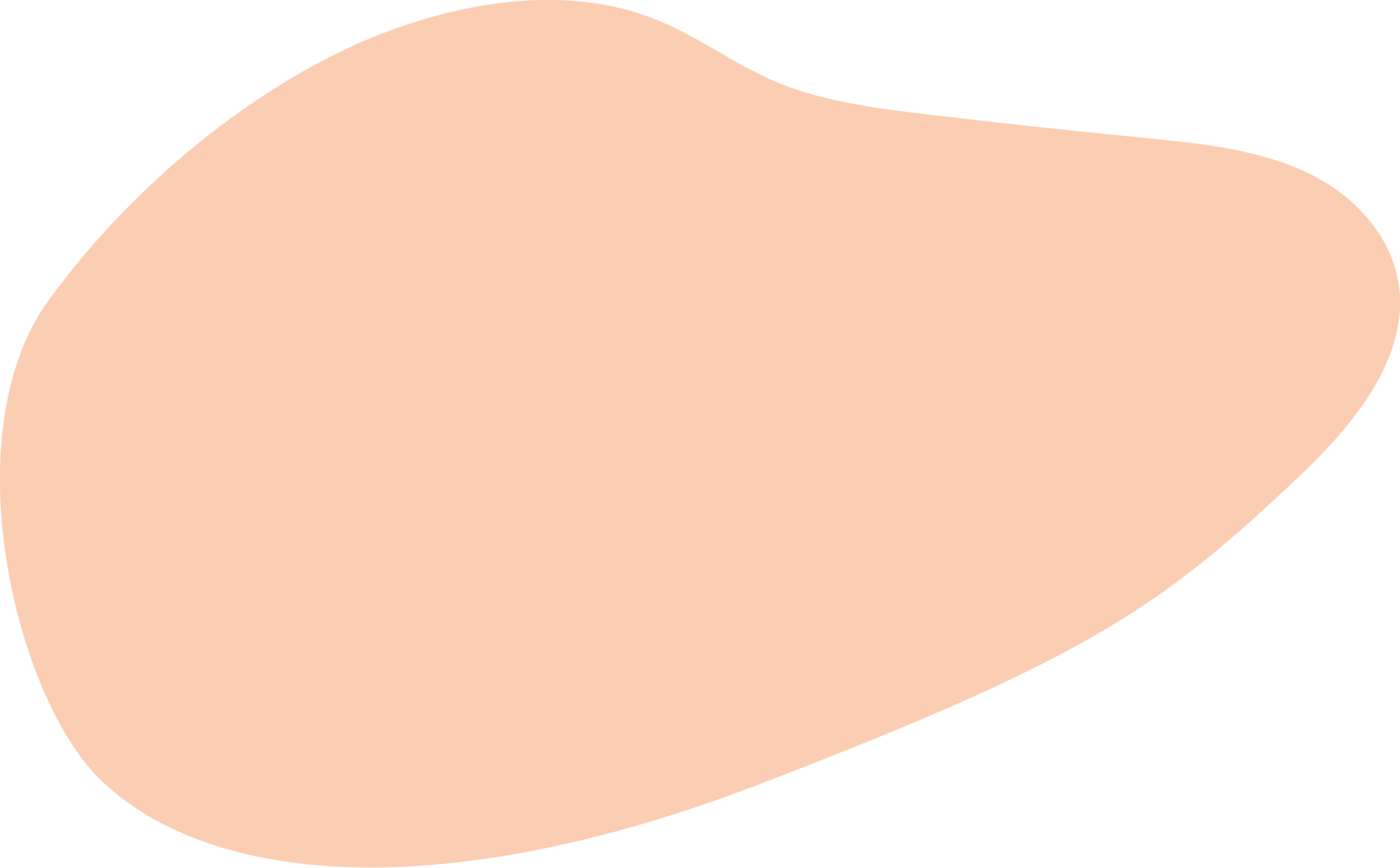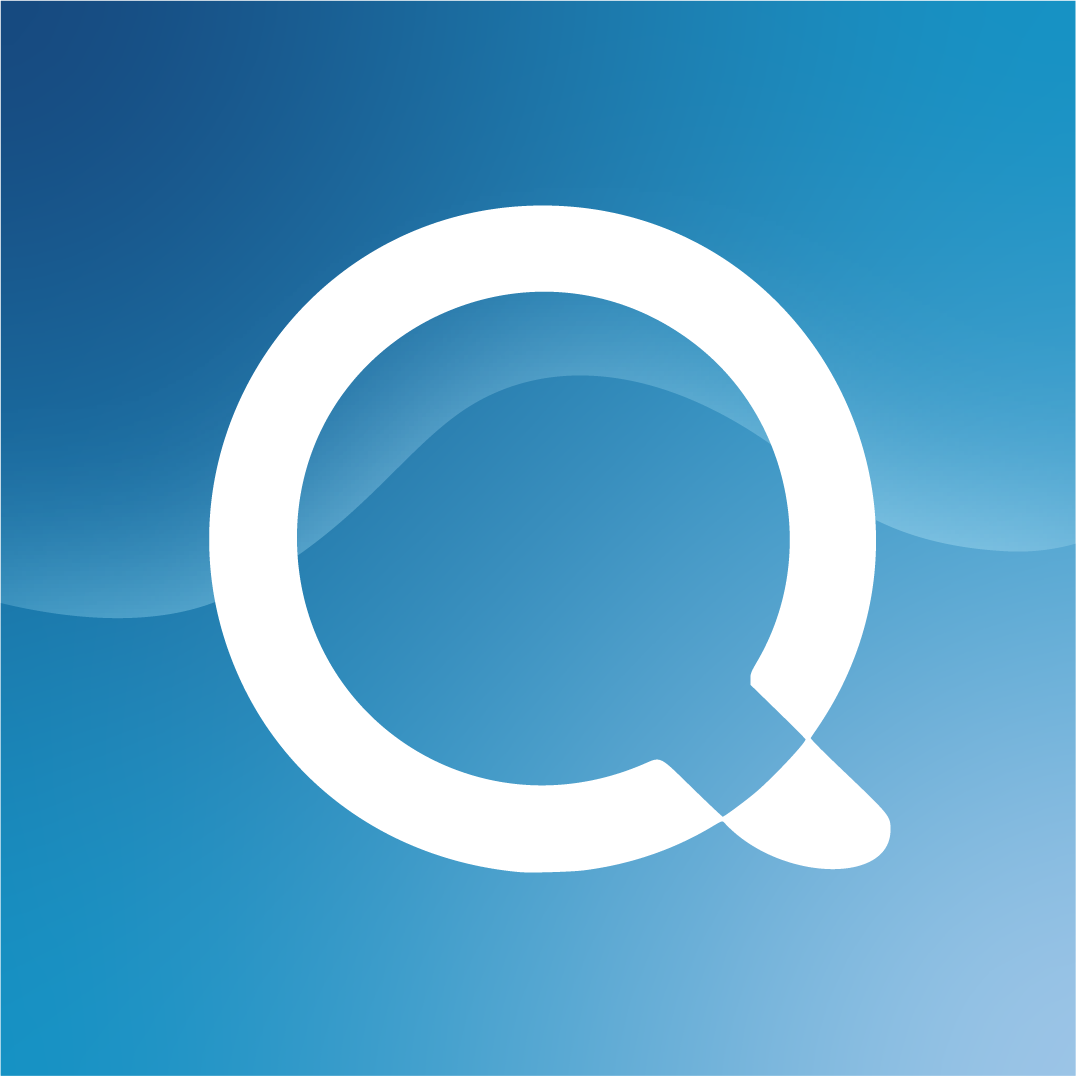 SaniQ is a high-quality Class I medical device that saves you time and money. SaniQ protects your data according to the strictest German and European standards. SaniQ offers you thanks to two-factor authentication highest security and trust.
Patients can record vital signs in their digital health diary or transfer their values directly from Bluetooth® measuring devices.
With SaniQ, patients always have their medication schedule at hand. SaniQ reminds patients to take their medication and to replenish their supply.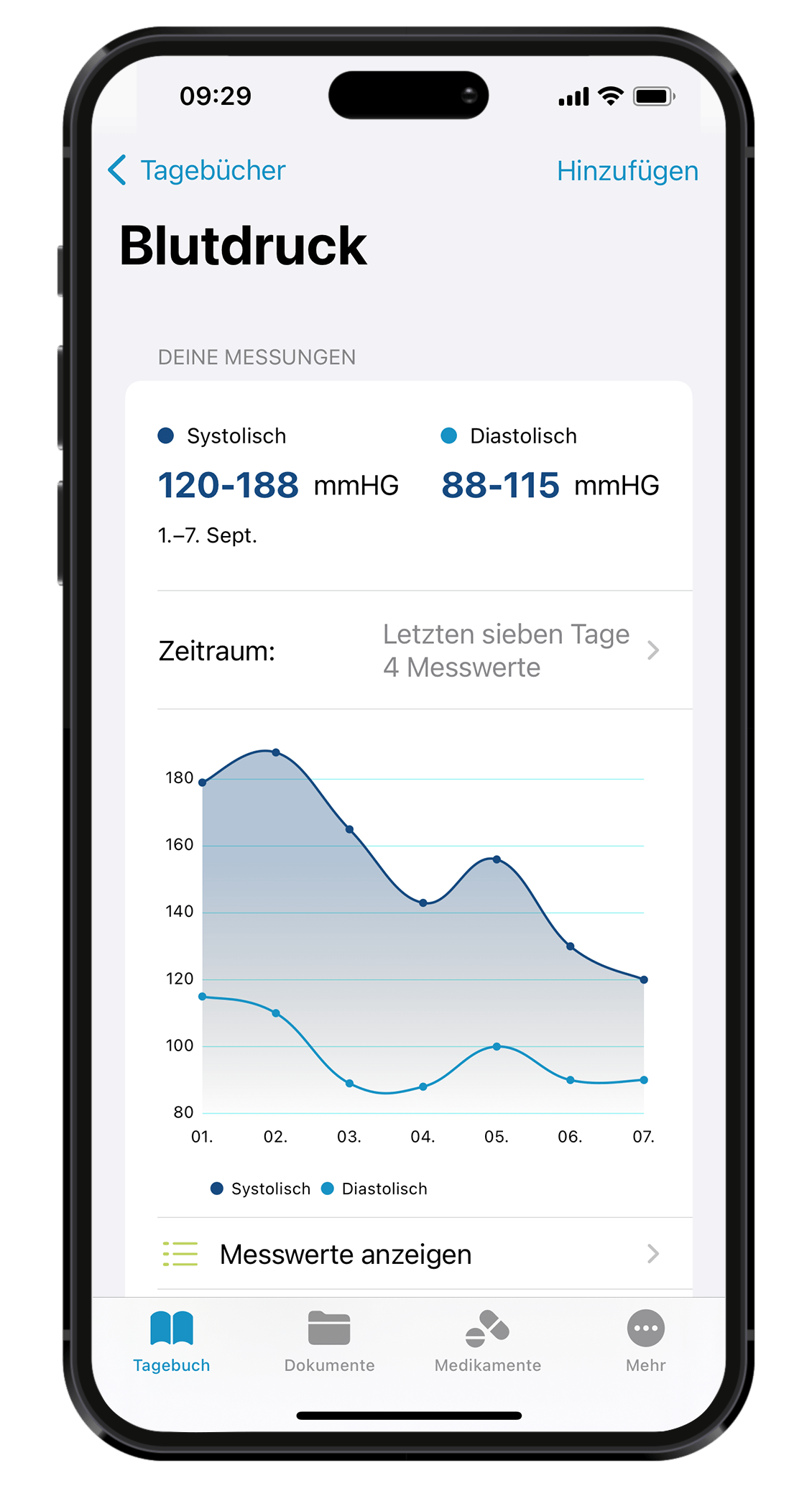 SaniQ provides patients with a telemedical connection to the treating doctor via chat and video consultation.
Laboratory results, findings and other documents can be easily shared digitally with the treating practice or clinic.
Are you a medical researcher working in a university hospital or study centre? Do you work for a pharmaceutical company and want to help improve human lives with innovative medicines? SaniQ helps in research by providing and presenting numerous medically relevant data in a qualified and clear manner.
Qurasoft accompanies your project from the idea to the implementation and evaluation. 
Together we'll get it done.
SaniQ is the platform for your innovative medicine project. In order to perfectly match the numerous individual possibilities to you, please contact us. Our team will get back to you promptly.
We have the solution for your needs.